Sale!
In-Person: Phlebotomy Technician Certification
Location:

Phlebotomy Career Training in Garden City, MI
Instructor:

Nancy Kimmel, PhD, MSN-FNP-BC, CHMM Medical Student Year I
In-Person: Phlebotomy Technician Certification
This is a 12 week course which prepares the students to work immediately after training as a phlebotomist/phlebotomy technician.  PCT is now offering Flex Classes for the busy adult.                    Students can choose the time they want to come to class.  The new Flex schedule offers class hours from Monday to Saturday. Students can choose from a variety of times to meet with their instructors for training.  Students can work one on one with their instructors to maximize their learning experience.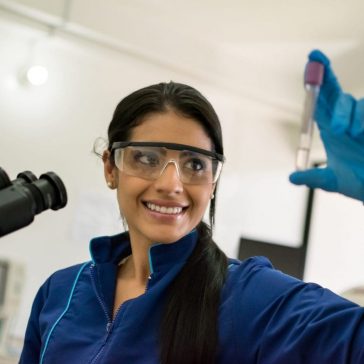 In-Person: Phlebotomy Technician Certification
Total
Phlebotomy Technician Certification Course: 170 clock hours. These hours exceed most phlebotomy programs across the United States.
 Flex Classes Now Available.  Students can choose when they want to come to class.  Our instructors will run training stations at the school Monday through Saturday.  Students should set aside time to come to class at least 4 hours per week.
This is a New program intended for those students who seek to work as a hospital trained phlebotomist. Whether you are looking to change careers or planning on going to medical school, making the decision to become a phlebotomist is a wise choice. We have been training students to become phlebotomist for over 13 years strong. Our students are employed throughout the state of Michigan and have rich and rewarding careers. Phlebotomy Career Training is known for their expertise in training professional phlebotomists at the highest level. Our instructors are committed to helping their students achieve excellence in both technique and theory. This is the first time in 13 years that we have offered our phlebotomy technician course for $750. Students will find the classroom atmosphere a great place to learn. Our class sizes are small and students get individualized attention. We contract with many hospitals and clinics across the state of Michigan including the American Red Cross, our most recent partner.
The weight and breadth of our clinical partner affiliations allow us to matriculate students into externships where they will gain valuable experience working as a professional phlebotomist.
Students travel great distances to obtain their phlebotomy education at our school.
We assist in job placement and career advancement. Phlebotomy Career Training has earned the right to the title,"leader in Phlebotomy Education". It is through the hard work and dedication of our teachers and students that have brought us to our 11th year. Many of our students come back to take other classes that we offer. At Phlebotomy Career Training, our reputation is built by our students success. There are many schools who imitate our curriculum, but none who can innovate as we do. Phlebotomy Career Training is the true innovator in teaching the art and science of phlebotomy.
Below are some of the main concepts which are taught during the class. This is not inclusive of all the subject matter.
All Basic Phlebotomy Courses must teach the following:
Scope of Practice
Code of Ethics
Medical Aseptic technique/sterile
Vein anatomy
PRP and PRF preparation for Dental and Cosmetic Clinics, using cold centrifugation
5 rights of patient identification
pre-analytical variables
Needle gauge identification
Bacteriology (gram neg vs gram pos)
Art of venipuncture, using 21g, 22g, 23g needles and butterfly needles
Microbiology techniques
Specimen processing
Pharmacological Peak/Trough levels and half life of drugs ( drug concentration graphs)
Blood typing/cross match
Immunology/serology
Coagulation cascade
Cardiovascular system
Hematopoietic system (origin of blood components and cell differentiation)
Urine Chemistry (drug screening, identification of urine isolates)
Isolation techniques for communicable diseases
Vein Isolation/hematological tests associated with neonates, elderly and immune compromised patients.
Order of draw
Course Description:
This is a 12 week course.  Students will attend class for six weeks of in class hands on instruction.  By week four, students will be attending clinical draw days outside of the classroom time.  They can expect to be at draws from 15 to 30 minutes.  There are two designated draw days every week.  Times and dates are subject to change.
By week four, students will begin to draw blood and practice their venipuncture skills on the volunteers that they bring in or on other students.  Instructors will supervise each draw and sign their log sheet.
Students will practice their venipuncture skills as well centrifugation during their clinical skill days, which prepares the students to work immediately after training as a phlebotomist/phlebotomy technician.
If students do not have anyone that they can bring on family and friends day, we strongly encourage them to come anyway. Instructors will try to pair them up with other students who do not have volunteers.
During class, Phlebotomy students will be practicing on real anatomical replicas of arms molded from real people made exclusively for Phlebotomy Career Training by Hollywood FX company which makes props for many popular movies supplies fake blood.  Our students are given 1 on 1 instruction by professionals. Class sizes are small ranging from 3 to 9 people. Student must complete a minimum of 65 blood draws by week 10 as well as the final exam to graduate with the certification of, "Certified Phlebotomy Technician"
Course Description 170 clock hours
This is a very intensive training course taught by professionals. Job assistance is available and rotations will be offered through the Beaumont Hospital system where students will perform 100 draws. This externship is open for those who excel in their professionalism and academic performance at no charge. Books will be provided to students on loan and must be returned at the end of class. Students will attend class once per week for 6 weeks and then students will attend 6 weeks of blood draws 2 times per week.  Class duration will be 4 hours.  Outside of the classroom, students will be able to login to the Phlebotomy Career Training educational portal and take advantage of pre-recorded classroom videos in HD.  Once students receive their login and access codes they will be able to do extra reading, take practice quizzes and increase their knowledge in phlebotomy. Course comes with national exam and free book for students keep.
Job assistance:
Phlebotomy Career Training assists in job placement and works with many labs throughout the state of Michigan.  Students will be given access to the Phlebotomy Career Training job board where they can pursue  job leads, download resume templates designed by our counselors and apply to their desired jobs directly through the website.  Staff is available from 9-5 to assist students with job leads, counsel, provide insight and expert advice.  New jobs are added daily from organizations who call us seeking to employ our students.  PCT's job board is for PCT students only.  Students can take advantage of on-site interviews from Grifols and CSL plasma once a month at blood draws.   These companies come to our school to actively recruit students.  Phlebotomy Career Training has recently partnered with the American Red Cross, as well as many other hospitals and laboratories  across Michigan and the U.S.
Phlebotomy Career Training is a licensed proprietary school in the State of MI. The American Medical Certification Association and the National Center for Competency Testing as well as the NHA and the NAPTP have accredited PCT's phlebotomy program of instruction.  Students who decide to complete the 80 hour externship through the Beaumont system are eligible to sit for the ASCP exam.
For those students who wish to further their education in phlebotomy, we also offer clinical rotations throughout the state of MI. for phlebotomy externships, where students will complete 100-150 blood draws with the opportunity of working at the location upon being offered an interview. Please call our
offices to inquire more about our courses at 734-762-3220, 313-826-2381, or email us at [email protected]
Below are just some of the organizations who hire our graduates.
You will find many more on our job board.

Biomat USA Inkster
27575 Michigan Avenue

National Health Career Association https://www.nhanow.com/
AMCA American Medical Certification Association https://www.amcaexams.com/
National Association of Phlebotomy Technician Professionals https://naptp.com/
We have been proudly serving the Michigan populous since 2009 and many of our students are successfully working in as phlebotomists throughout the state.
Our teachers all have over 400,000 blood draws each and have over 20 years of teaching experience, with degrees to back up their educational experience.
Below you will see our schedule of classes. Where you see a phlebotomy class listed, that basically indicates the day and time the class will meet.
Students who are interested in beginning the Cardio-phlebotomy should inquire at our offices. This is a more advanced course which meets for a consecutive 10 weeks and includes classes taught on site for telemetry and Intravenous insertion certification as well as EKG/National EKG, National Telemetry and National IV examination.
Phlebotomy Career Training is a Clia Waived Laboratory Site.  Our students may complete their blood draws on site with the assurance that they are practicing through an approved laboratory.
Students may request their certifications by emailing [email protected]
High School diploma
18 years or older
Statewide Michigan Criminal Background Check
Negative TB skin test
What's Included
Free Blood Draws up to 50 in class
Practice on Anatomical Models
One on One in class hands on instruction
Access to online course materials
Phlebotomy Technician Certification
Externship free for those who qualify ,80 hours
Complimentary book with course, to be returned by week 6
Job Assistance and resume preparation
Tutoring
New book for NAPTP Study Guide
National Exam for Phlebotomy through the NAPTP
About Your Instructor

Nancy Kimmel, PhD, MSN-FNP-BC, CHMM Medical Student Year I
Our teachers are dedicated to the success of the student. They bring to classroom their love and energy of the subject and inspire students to excel in their studies. We are proud to have such dedicated instructors. They too are the backbone of Phlebotomy Career Training.
Ms. Margaret Parr: Registered Nurse/Pediatric Nurse 30 years of experience/ previous dean of Ross
Nancy Kimmel, Family Nurse Practitioner, 3rd Year Medical School Student