Sale!
Online: Phlebotomy Technician Certification
Location:

Online: Students have 6 months of 24/7 course access and may begin class after registration.
Instructor:

Nancy Kimmel PhD, FNP-BC, Med School III
Online: Phlebotomy Technician Certification
Accredited Phlebotomy Technician Certification:
Study at your own pace. National Exam included!
National Accredited organizations by NCCT, AMCA, AMT, NAPTP.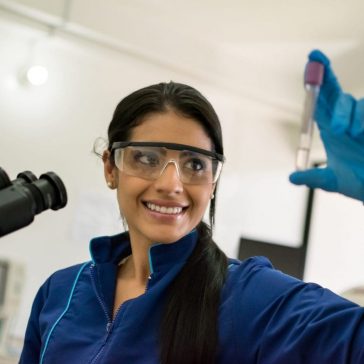 Online: Phlebotomy Technician Certification
Total
Online Phlebotomy Technician Course & Certification Overview
Are you passionate about helping others? Phlebotomy technicians collect blood samples for laboratory testing and play a vital role in the diagnosis and treatment of diseases. If you are interested in getting into healthcare without spending years in school, this course may be the perfect fit for you.
This course can be completed online.  The course curriculum includes principles of proper phlebotomy technique, specimen processing, point of care testing, compassionate patient care, maintenance and use of equipment, record keeping and documentation, basic principles of anatomy and physiology, disease process, therapeutic communication, hazardous materials management, and patient assessment.
Upon course completion, students will need to pass the online certification exam to receive their Phlebotomy Technician Certification. Our online classes offer national accrediting exams which allow students to work as a phlebotomist.
Student Experience While Taking Our Online Phlebotomy Class
The online Phlebotomy Technician training is designed to work with your schedule. Courses are self-paced and accessible 24/7. The modules are also mobile-friendly. The curriculum can be completed in as little as 4 weeks, but you will have as long as 6 months to complete the course from the time of enrollment. 
Upon registration, students will be given the option to create an account with their own password. This will allow the student immediate access to their program.  Students who do not choose this option will have their account created for them.
Students will be assigned an instructor who will send them a welcome email that includes information about the students account as well as their program. Your assigned instructor can help you with any questions you may have while taking the course.
Online Phlebotomy Class Prerequisites
A high school diploma or equivalent GED is recommended to enroll in the Online Phlebotomy Technician Course. No prior work experience is required.
Online Phlebotomy Class Curriculum (Modules & Exams)
The Phlebotomy Technician training includes 140 hours of course content and covers 35 individual course topics including:
Principles of proper phlebotomy technique

Specimen processing

Point of care testing

Compassionate patient care

Maintenance and use of equipment

Record keeping and documentation

Basic principles of anatomy and physiology

Disease process

Therapeutic communication

Hazardous materials management

Patient assessment.

Order of draw
Pre-analytical variables
How to locate veins/troubleshoot hard to find veins
Phlebotomy Scope of practice
 and much more
Students will need to pass a their Phlebotomy final Exam and provide documentation of completing their 30 blood drarws to receive their certification. Phlebotomy Career Training has partnered with the NAPTP, and provides all Phlebotomy students with one complimentay attempt to take NAPTP's Online National Phlebotomy Technician Certification Exam.  This exam must also be taken within the students six months of alloted access. Students will receive 16.5 CEU's through the NTA for passing the NAPTP National exam. Students may go on after graduation to take other national exams should they choose to do so.  These include the AMT, NCCT, NHA, AMCA, and ASCP.  
Phlebotomy Internship Requirements
Students are required to complete an internship that allows them to do 30 blood draws to complete the program's clinical core requirements. The number of required blood draws depends on the national certification exam that students choose to take and their state requirements.
The student should check with their local Doctor's offices, blood donation facilities, laboratories, free clinics and plasma centers in their process of obtaining their blood draws.  We recommend students to begin their internship by the end of their second module.
Students With Prior Experience
Students may submit a letter from their employer on company letterhead or a notarized resume as proof of experience in order to have thei clinical requirement waived.
Virtual Simulation Kit for Phlebotomy Students
A virtual alternative is available for Phlebotomy Technicians who are unable to find an internship in their area.  Phlebotomy  Career Training offers a novel way for students to complete their internship in phlebotomy.  Once students have exhausted all possibilities of finding an externship in their area, they can reach out to the school and request a VSK (Virtual Simulation KIt).  The VSK's are mailed out free to students.  The student will follow the videos provided online and the instructions in their kit to complete their blood draws.  Students must send in videos of themselves drawing blood using the practice kit.  Our instructors will provide the student feedback and indicate any corrections that need to be made.  The student will continue this process until they have completed all 30 blood draws.  Students may keep the kit for up to two weeks after which time they will be required to send the kit back to the school.
About Phlebotomy Career Training
Phlebotomy Career Training (PCT) has been educating students and professionals throughout the U.S. with online and in-person programs for over 14 years. PCT is licensed post secondary proprietary school and boasts recognition through the following accredited organizations; NTA, NIVA, NAPTP, NCCT, AMT, AMCA and the NHA. 
PCT understands the adult student's need for a quality education, hands-on learning and fast-track career path. Students can expect professional educators and quality instruction throughout their course. 95% of our graduates have found employment opportunities in their field!  All students will have access to Phlebotomy Career Training's Private Job Board when they register.  Phlebotomy Career Training's Job Board offers job openings for students nationwide.  Organizations have reached out to Phlebotomy Career Training specifically to hire our students.  Students can take advantage of job interview techique videos, free resume tempates made by our staff and a plethora of jobs which are added weekly.
Phlebotomy Class Instructors
Each student will be assigned a designated instructor upon enrollment. Our qualified instructors consist of Family Nurse Practitioners, RNs, Phlebotomists, and qualified medical professionals. Your instructor will personally reach out to you and will be available to answer any questions throughout the program.
Our world-class, qualified instructors have years of teaching and field experience as Family Nurse Practitioners, medical students, and phlebotomists.
What's Included With Our Online Phlebotomy Class
The course includes the following:
Phlebotomy Technician Certificate (Never Expires)

Phleotomy Technician Transcript (Never Expires)

Complimentary one attempt to take the National Phlebotomy Technician Certification Exam through the NAPTP

NAPTP Study Guide in

PDF

format (403 pages, full book)

Access to additional resources and materials

Access to instructors via phone and email.

Available meeting times for students via Zoom by appointment with experienced medical professionals, LPNs, RNs and Doctors.
Phlebotomy Employment Opportunities
Phlebotomy is a growing career field with great prospects. If you are looking for a career path with ample employment opportunities, competitive pay, benefits, and job satisfaction, phlebotomy may be a great fit for you. 95% of our students were able to find employment upon graduation.
FAQs About Our Online Phlebotomy Class
Do the online courses require an in-person test?
There are multiple national certification exams that PCT graduates may take. We offer one complementary attempt at the NAPTP National Phlebotomy Certification Exam, which is online. Students can choose to take other national exams from the AMT, NHA, AMCA, NCCT, and the ASCP but the student will be responsible for the cost. These organizations may require that you take their exam in-person.
How does the internship/ externship work?
As part of the Phlebotomy Technician Certification Program, students are required to complete an internship that will allow them to practice their blood drawing skills. You may see this internship referred to as an externship or clinical in various materials; these all refer to the same requirement. Students are responsible for securing an internship. Your instructor can provide you with a letter to help you secure an internship.  If you are unable to find an intership, then you may choose to use the VSK (Virtual Simulation Kit).
How do the credit hours work?
Students that complete the full Phlebotomy Technician Certification Program will receive 16.5 CEU's through NTA. Read more about the credit hours here.
Is Phlebotomy Career Training accredited?
Yes, PCT is accredited through the The National Center for Competency Testing. In addition, the following organizations also certify PCT's courses:
National Telemetry Association (NTA)

American Medical Technologists (AMT)

National I.V. Association (NIVA)

Pharmacy Technician Certification Board (PTCB)
Is Phlebotomy a good stepping stone into other medical careers?
Phlebotomy is a great way to get into healthcare without any prior experience in the field. And there are many advancement opportunities for phlebotomy technicians once they get their foot in the door. The Phlebotomy Technician training is also a great learning opportunity for those that are looking to apply to medical school or nursing programs.
Is the Phlebotomy Technician Certification valid nationwide?
Yes, the Phlebotomy Technician Certification from PCT is valid in the United States and Canada.
Students should always check with their state department for their licensing or certification requirements. 
A high school diploma or equivalent GED is required to enroll in the Online Phlebotomy Technician Course. No prior work experience is required.
What's Included
Unlimited Access to Online Course Attachments
Complimentary Resume Template & Job Board Access
National Phlebotomy Certification Exam through the NAPTP - 16.5 CEU's through CAPCE
National Association of Phlebotomy Technician Professionals Study Guide - 403 page PDF book FREE!
Unlimited Instructor Access with Personal Instruction via Phone and Email
Video Tutoring as needed with an available Instructor - by appointment only
Available Virtual Clinical Externships on a Case-by-Case basis. Student MUST have exhausted their efforts looking for a in-person clinical externship in their area. For more questions please call!
About Your Instructor

Nancy Kimmel PhD, FNP-BC, Med School III
Other Students Also Purchased These Classes