Sale!
Online: Phlebotomy Technician Certification
Location:

Online: Students have 6 months of 24/7 course access and may begin class after registration.
Instructor:

Nancy Kimmel PhD, FNP-BC, Med School III
Online: Phlebotomy Technician Certification
Accredited Phlebotomy Technician Certification:
Study at your own pace. National Exam included!
National Accredited organizations by NCCT, AMCA, AMT, NAPTP.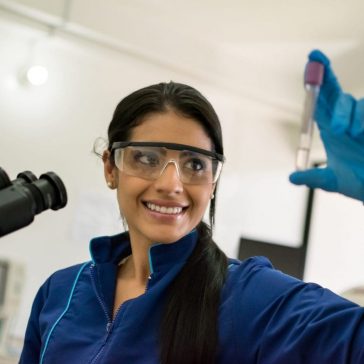 Online: Phlebotomy Technician Certification
Total
This course is online for students who are interested in earning their phlebotomy certification.
Phlebotomy is the study of skin puncture and venipuncture for the purpose of collecting blood for laboratory testing. The course includes principles of proper phlebotomy technique, specimen processing, patient care, maintenance and use of equipment, recordkeeping and basic principles of anatomy and physiology, disease process, therapeutic communication, hazardous materials management, and patient assessment. Students enrolling in this program usually have some prior medical experience in working directly with patients. Skill development in the performance of a variety of blood collection methods using proper techniques and universal precautions.
Topics covered in this course include the following:
1. Includes vacuum collection devices, syringes, capillary skin punctures, butterfly needles.
2. Specimen collection on adults, children, and infants. Emphasis on infection prevention, proper patient identification.
3. Labeling of specimens and quality assurance, specimen handling, processing and accessioning.
4. Laboratory basics in phlebotomy procedures.
5. Infection control principles.
6. HIPAA /OSHA laws
7. Hazardous materials/exposure/disposal procedures/protection/donning, doffing of personal protective equipment
8. Pain assessment
9. Therapeutic communication, patient care
10. Lab test assessment, Coagulation cascade, Fresh Frozen specimen collect
11. Clinical Hand washing/medical asepsis technique/sterile field
13. Diabetes pathophysiology
14. Syncope, how to handle a patient who has fainted
15. collection of blood cultures
16. Microbiology, gram negative vs gram positive
17. Infant heel sticks
18. how to handle the pediatric patient
20. Point of care testing, glucose testing, pregnancy testing, HIV
21. Handling and testing urine specimens
22. Physiology of the heart
23. Anatomy of the skin and vessels
24. Liability in the field, what students need to know
25. Scope of practice
26. Tourniquet tying
27. Pre-analytical variables
28. Order of draw
29. Blood and blood components, Type I and Type II hypersensitivity reactions/Blood banking, Blood typing
30. Collecting blood from designated ports, flushing, drawing with a syringe to dispense blood
31. Associated Laboratory departments such as coagulation, pathology, histology, microbiology, serum chemistry, urine chemistry, blood banking, etc
32. Centrifugation
33. Proper specimen handling, 24 hour urine
34. Special tests; Western Blot, ELISA, Karyotyping, Hepatitis Antibody/antigen
35. Body system testing: Thyroid, Renal, Hepatic, Lipids
36. Medication level collections: Peak vs Trough with pharmaceutical calculation requirements
________________________________________________________________
Below is a sample of the classroom videos that students will be able to access upon enrollment.

WE ARE AN ACCREDITED AUTHORIZED CLIA WAIVED LABORATORY and a State Licensed Proprietary school serving Michigan for over 12 years. Our online classes offer national accrediting exams which allow students to work anywhere in the U.S.
Students will learn about point of care testing. This is additional training to their phlebotomy technician training and will improve their employment opportunities. Ask about employment opportunities with our partner, The American Red Cross. It doesn't matter where you live in the U.S. We can assist you with learning more. Student's are required to complete 35 -100 blood draws for graduation depending on which national exam they wish to take.  Phlebotomy Career Trainings pays for the one complimentary attempt at the NAPTP.  Students who graduate from Phlebotomy Career Training are eligible to take the AMT, NCCT, NHA, AMCA and  ASCP depending on how many blood draws they have completed. Requirements for blood draws can be waived for those students with prior experience within the past 16 months.
The student will be given unlimited 6 month access to the course in its entirety and they will also be provided with their own personal instructor who is a phlebotomist, Family Nurse Practitioner, MSN-FNP-BC and 3rd year medical student. The student will have to provide evidence of 35 successful blood draws. You will be provided with a draw log sheet to record their draws, which must be signed off by a medical professional such as an LPN, Certified Phlebotomist, MD, RN or MA. If the student has previously drawn blood, then their draws have to be less than 6 months old and they must have proof. Student entering the class without draws must locate a lab, physicians office or other location where they will be allowed to complete their draws. The school will assist with letter of introduction and provide student with externship paperwork.
Students may begin their class as soon as they register online.  During the registration process, the student will set up a username and password.  Once registered you may begin studying.  Your instructor will send you a welcome email within the hour after you register.  This is not automatic.  Our instructors are assigned to our online students individually.  Therefore, if you register at 3am in the morning, you will receive your email when the instructor comes into the office in the morning, usually around 9am.  Your welcome email will contain your username and password along with instructions on how to access the course and maneuver through the course.  Attachments will include the syllabus, some practice quizzes and the National Study Guide through the National Association of Phlebotomy Technician Professionals.  Your instructors will provide their contact information so that you may reach out to them for questions and concerns.  You may also call the school with any questions at 734-762-3220.
We encourage students to check with local laboratories and their family physicians to see if they are able to complete their required 30 blood draws.  Phlebotomy Career Training has contracts with hospitals and clinics across the United States, however,  student internship positions are not guaranteed.
Students may opt to do a Virtual Clinical which is now being offered by Phlebotomy Career Training.
Phlebotomy Career Training will send students a Phlebotomy Kit, if the student has exhausted all possibilities of finding a internship location in their area.  The Phlebotomy Kit contains all practice equipment
We are pleased to announce that we have now partnered with Castle Branch.  Students who are interested in doing their clinical externship through Phlebotomy Career Training will be notified of the locations which PCT has contracts with and how to upload their information to Castle Branch.   Students must meet all school requirements to be eligible.  Phlebotomy Career Training has national contract with Concentra as well as many hospitals throughout the entire United States.
Job Opportunities Nationwide for our Online Graduate Phlebotomy Students;
Students will receive 16.5 CEU's through CAPCE for taking the NAPTP National exam.  The NAPTP is accredited through the NTA .
What's Included
Unlimited Access to Online Course Attachments
Complimentary Resume Template & Job Board Access
National Phlebotomy Certification Exam through the NAPTP - 16.5 CEU's through CAPCE
National Association of Phlebotomy Technician Professionals Study Guide - 403 page PDF book FREE!
Unlimited Instructor Access with Personal Instruction via Phone and Email
Video Tutoring as needed with an available Instructor - by appointment only
Available Virtual Clinical Externships on a Case-by-Case basis. Student MUST have exhausted their efforts looking for a in-person clinical externship in their area. For more questions please call!
About Your Instructor

Nancy Kimmel PhD, FNP-BC, Med School III
Dawn Weaver is one of our online and in person instructors.  She is a Emergency Room Trauma Registered Nurse.
Other Students Also Purchased These Classes