Online Medical Billing & Coding Certification
Location:

Online
Instructor:

Nancy Kimmel, PhD, CNP
Online Medical Billing & Coding Certification
$650.00
This course Includes national exam for Medical Billing through either the AMCA, NCCT or NHA at no extra charge. Three brand-new 2020  books are also included in the tuition.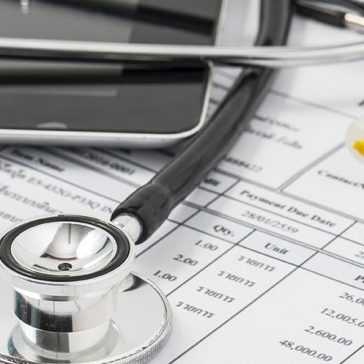 Online Medical Billing & Coding Certification
Total
$

650.00
Whether you are looking to upgrade your skills in the medical field or planning on starting your own business, earning the medical billing and coding certification is sure to open more opportunities for employment for you.
The Medical Billing and Coding course is a 300 clock hours training program for those who are seeking employment in the health information management field. Students will gain an understanding of the important link between the provisions of healthcare and reimbursement for services. The multi-step billing process and medical coding procedures are the foundation of the program. Students will also learn healthcare law and ethics, medical terminology, anatomy and physiology, and the various software programs commonly used in the medical field. Students will prepare for employment in hospitals, physician offices, billing facilities, and other related businesses.
National exams are included in the course fee and are available after graduation.  Students may take these exams in their state/ place of residence.
Upon registration students will receive the following books indicated in the pictures below.
We want our students have the best education in all of our classes, and therefore include a personal instructor for every student. The student can feel confident that if and when they have questions, they are able to reach out to someone personally, who is also their mentor and will keep them informed on how they are progressing. All our instructors are RN's with certifications in specialty fields. The Medical Billing and coding instructor is an RN, MSN-FNP-BC. The National Exam is included in the Medical Billing and Coding course. Therefore, even if the student lives anywhere in the U.S., they will be able to take their National Exam through the AMCA in their hometown. Our staff will also assist with resumes prepared personally for each and every student. We want you to be successful and find work in your field.  This new combination program is our hidden jewel.  Why? Because it prepares the medical assistant for front and back office work, basically making themselves indispensable to the physician.   Hope you enjoy the course.

National Billing and Coding Exam included, with all 3, 2020 books. (CPT, ICD 10, HCPCS)
This is a $300 value

Please contact us at (734) 762-3220 x1 for more info, or email us at [email protected]
No prior experience is necessary, but is helpful to further understand the material.
What's Included
CPT 2020 (Current Procedural Terminology (Professional Edition)) in good condition
ICD-10-CM Complete Code Set 2020 Edition in good condition
HCPCS Level II 2020 Edition in good condition
National Medical Billing and Coding Exam through the AMCA, NCCT or the NHA
About Your Instructor

Nancy Kimmel, PhD, CNP
Professor Kimmel, director of the school, has complied all her years of experience as a university professor to build courses with a curriculum designed to graduate proficient and competent students in their prospective medical career choice.