Online Pharmacy Technician Certification
Location:

Online
Instructor:

Nancy Kimmel, PhD, CNP
Online Pharmacy Technician Certification
$500.00
This class is a total of 115 hours.  This is our online Pharmacy Technician Program.  No prior experience necessary. Books and personal instruction included by licensed Pharmacy Tech. The national PCTB exam is paid for by the school and is part of the tuition. Students must sit for the exam within the 6 months allotted for the course.
Online Pharmacy Technician Certification
Total
$

500.00
Phlebotomy Career Training is pleased to announce the recent approval from the State of Michigan for their Pharmacy Technician Certification. This class is a total of 115 hours. This is our online Pharmacy Technician Program. No prior experience necessary. Students will be taught by Nancy Kimmel RN, PhD, Licensed Pharmacy Technician, C.H.M.M., MSN FNP BC. Students will have unlimited access to the online program for 6 months. This online pharmacy technician program includes practice exams, videos, power-points and much more. The Pharmacy Technician designation is now a licensed profession in the State of Michigan since 2014.
Upon course completion the student is required to register for the following boards which accredit our program Pharmacy Technician Board Exam PTCB or the NHA Pharmacy Technician exam.
The national board exam is included for our online students.
If the student's resident state has a specific Pharmacy Technician licensing exam, then it is the student's responsibility to complete that licensing exam outside of the PTCB.
The PTCB boards can be taken anywhere in the U.S., through a national proctoring organization such as Pearson Vue. It is highly recommended (but not required) that students begin a clinical rotation in a pharmacy near their home during the six months that they have to complete all the course work. We recommend a minimum of 500 hours.
Who we are and What we offer:
Phlebotomy Career Training is a licensed proprietary postsecondary school in the State of Michigan since 2009. Serving not only our state of Michigan, Phlebotomy Career Training also serves many others due to our partnerships with accredited testing authorities, so students may test at the national level in their own state. Phlebotomy Career Training is licensed and registered with the PTCB to offer the Pharmacy Technician course. As a bonus, The national exam is paid for by the school, so the student does not need to worry about the additional expense.
What do pharmacy technicians do?
Pharmacy technicians work under the direction of a licensed pharmacist to dispense medication and provide information to customers. Pharmacy technicians typically work behind a pharmacy counter at a drugstore, grocery store, hospital, nursing home or other medical facility. This position involves working with pharmacists, patients and occasionally with pharmaceutical reps. CPhT is the abbreviation for Certified Pharmacy Technician. The CPhT works directly under a pharmacist, R.Ph or a PharmD. The CPhT will fill medications along with the pharmacist. They have a large role in the day to day operations of the pharmacy. Students who successfully pass the course are eligible to work at pharmacies across the U.S. Upon passing their state board exam, the pharmacy technician may also work in hospitals and clinics.
Phlebotomy Career Training's Pharmacy Technician Program is accredited by the PTCB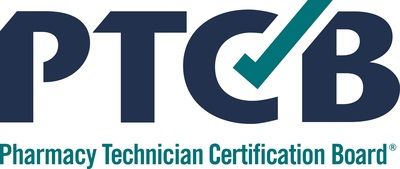 Please contact the front office at (734) 762-3220 for more info, or email our customer service team at [email protected]
Students may request their certifications by emailing [email protected]
High School Diploma or GED, ability to pass a background check
No prior medical experience is needed.
What's Included
Practice Exams
Videos
Power Point Presentations
Online Learning Portal
Pharmacy Technician Study Guide (New!)
Personal Instruction from Licensed Pharmacy Technician
Pharmacy Technician Certification
State Board Exam
About Your Instructor

Nancy Kimmel, PhD, CNP
Professor Kimmel, director of the school, has complied all her years of experience as a university professor to build courses with a curriculum designed to graduate proficient and competent students in their prospective medical career choice.